Four Waterfront Holiday Parks
Check Availability
To check availability and the lowest prices, complete the fields above and click the search button.
COFFS COAST HOLIDAY PARKS
4 unique and award-winning holiday parks spread around the Coffs Harbour region of NSW. All with waterfront locations and their own unique vibe.
Halfway between Sydney and Brisbane, Coffs Harbour is a welcoming beachside city on the NSW North Coast. A utopia of things to see and do, the Coffs Coast has great attractions including the iconic Big Banana, uncrowded beaches, ancient rainforests, marine park, tasty cafes, whale watching and bushwalking.
We respectfully acknowledge the traditional custodians of the land and waters of the Coffs Coast, and their continuing cultural, spiritual customs and practices.
All with waterfront locations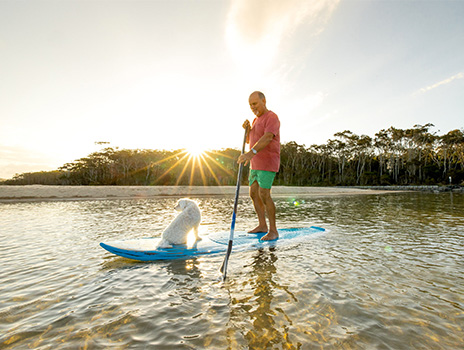 Our FREE Kids Club activities run during NSW School Holidays (except for July).
BIG4 Park Beach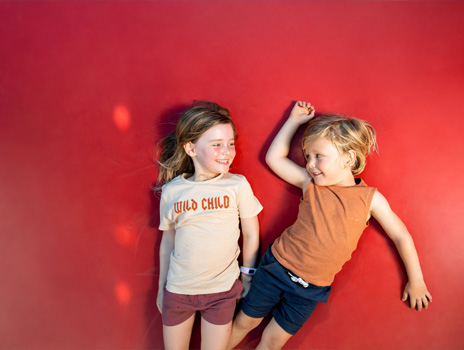 WATERPARK &
JUMPING PILLOW
A wide selection of accommodation options including 1-3 bedroom cabins and sites of all sizes, including with ensuites.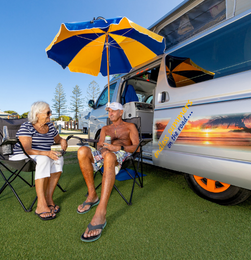 7TH NIGHT FREE – sites
Stay 7 nights on a site –
and the 7th night is free.
View Deal
7TH NIGHT – VILLA SAVINGS
Stay 7 nights in any villa or cabin and the 7th night is from $5.
View Deal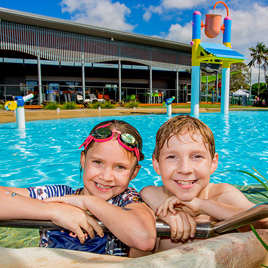 BIG4 MEMBER DISCOUNTS
10% off, up to $50, on every stay
at Park Beach or Sawtell Beach
FOXTEL PREMIUM MOVIES
FREE for most villas and cabins at BIG4 Sawtell Beach.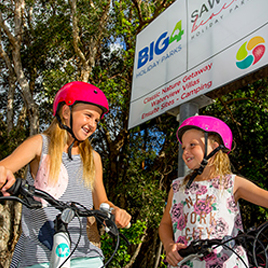 BIG4 MEMBER PERKS
Free bag of ice (and other perks)
at Park Beach and Sawtell Beach
"This park is outstanding in every way. It's one of the cleanest… Very well maintained. Fantastic location. 10/10 . You guys deserve an award. Thanks to everyone involved. Definitely coming back. What a great community."
Woolgoolga Beach – Paul & Therese Dakin